Dynamic Mentoring Programs
(20 Years and Counting!)
Founded in 1989, Management Mentors is a mentoring consulting firm specializing in providing its clients with personal service to help them discover the potential of individuals within their organization, whether new entrants or seasoned executives. We consider ourselves experts in designing and implementing successful business and corporate mentoring programs.
With our home office in Boston, Mass., we serve primarily Fortune 1000 businesses in virtually every industry, including finance, retail, high tech, insurance and utilities. We also assist clients in government, as well as professional associations and not-for-profit organizations.
Our logo embodies our philosophy of supporting individuals in organizations and helping them to create and sustain developmental and transformational mentoring relationships. The colors within the logo signify our approach to embracing diversity and uniqueness for individuals in mentoring relationships.

Read the members of our Management Board below.

Management Board


Rene D. Petrin, President and Founder of Management Mentors, Inc.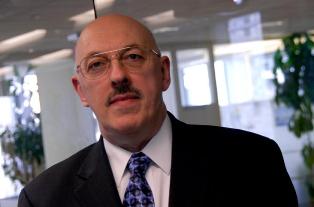 After spending years in human resources and discovering that most companies weren't doing an adequate job developing their number one asset—employees—Rene D. Petrin had a mission: to create an organization devoted solely to teaching businesses how to mentor talent.

This entrepreneurial spirit combined with his keen insight into human behavior led Rene to found Management Mentors, Inc. in 1989. Management Mentors' philosophy is simple: to show companies how structured mentoring programs are the most powerful and effective strategy for professional development within an organization.

With more than 12 years of experience as a Vice President of Human Resources in both healthcare and sales organizations, Rene has experience managing all areas of human resources, but he's always maintained a special interest in employee development. Through his concentration in this field, he began to realize the power of mentoring in organizations and increased his focus on this area. Rene's educational background is equally impressive: he earned a master's degree in consulting and counseling psychology from Harvard University and a bachelor's degree in health administration and planning from the University of New Hampshire.

A dynamic and knowledgeable speaker, Rene has spoken about the power of mentoring before many organizations, including the following:

• American Society for Training and Development (ASTD), Massachusetts Chapter
• National Association for the Advancement of Colored People's (NAACP) Annual Conference
• National Association of Women in Construction (NAWIC)
• Northeast Human Resources Association (NEHRA)

Today, Rene strives to be a leader in the mentoring field rather than just "another" consultant. To this end, he has developed mentoring tools, such as online tutorials, that are unique in emphasizing the interpersonal dynamics in mentoring while at the same time working toward creating standards of excellence so that the mentoring profession maintains its integrity and promise.